See What's Happening at LAMP!
Attention: LAMP High School will only take cash or money orders (no checks).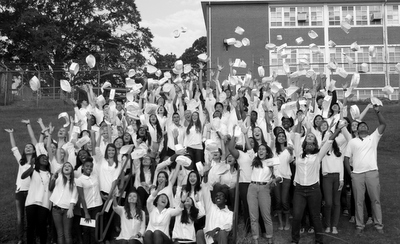 Village Photographers is pleased to be the official graduation photographer for your school.
Village Photographers will take professional pictures of each and every graduate as they receive their diplomas and exit the stage at the graduation ceremony.
There is no charge for this service and there is no obligation to order.
Free proofs will be sent by mail and e-mail about a week after the ceremony.
To ensure that Village Photographers has the correct address information, please provide your contact information to Village Photographers. You may sign up on-line or contact us by phone or e-mail. Multiple e-mail and mailing addresses may be registered online to allow family and friends to receive a paper proof in the mail and an e-mail with a direct link to the graduate's photos.
To sign-up on line go to:
Just click the blue button that says "Sign up for Graduation Proofs". The proofs and service are free and there is no obligation to order.
Village Photographers 445 Opelika Rd.
P.O. Box 2550 Auburn, AL 36831-2550 – (334) 821-9196
Office hours: Monday-Friday - 10 AM-5 PM Central Time
Exam Schedule

AP Exams: May 2-May 13

IB Exams: May 2-May 19

Senior Exams: May 5-May 10

Final Exams (Grades 9-11): May 20-May 26

Congratulations to our

17

National Merit Semifinalists!

2015-2016 Calendar

College visits and deadlines will be updated regularly on the school calendar.

*There was an error in the LAMP Handbook: students will be out of school on September 8 (not September 18) for teachers' professional development.